Events and concerts at Schloss Kummerow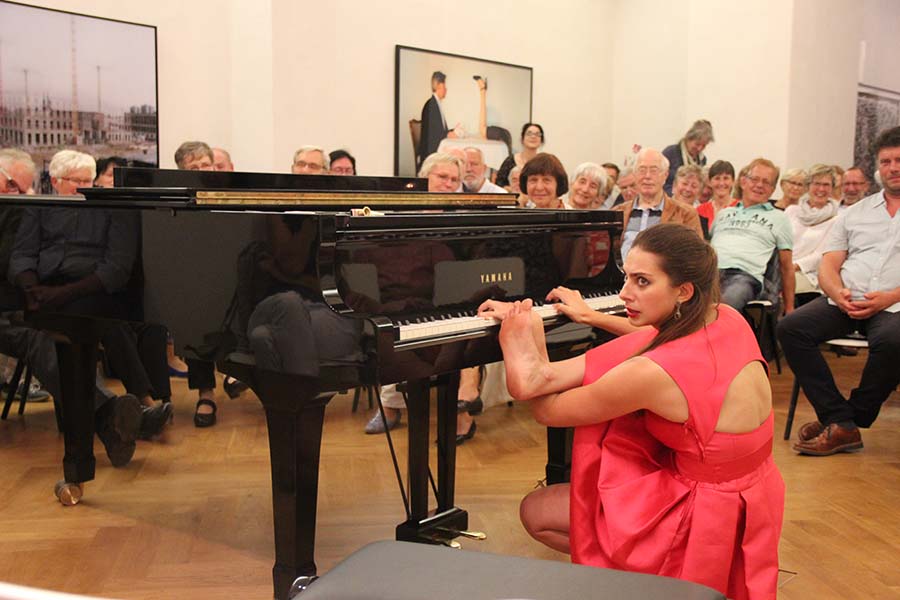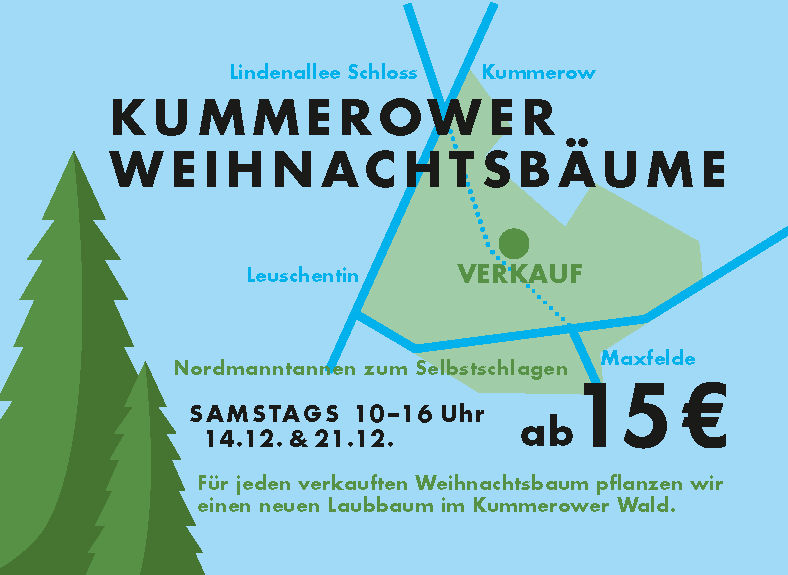 Cut the Christmas tree yourself –
Great fun for your family and you!
Christmas | 14 & 21 December 2019 | From 10 a.m. to 4 p.m.
Great fun for your family and you! Also this December you can cut your own Christmas tree in Kummerow! In the forest near Schloss Kummerow you will find beautiful Nordmann firtrees to cut yourself. Visit our big Christmas tree sale, …
Tatiana Plichkaeva – piano and tango
A château concert in Kummerow
Concert | 06 December 2019 | 8 p.m.
In her tango repertoire, the Russian pianist Tatyana Pichkaeva presents the music of Astor Piazzola, Sael Cosentino, Carlos Guastavino and Alberto Ginastera. In the second part of the concert there will be the possibility to …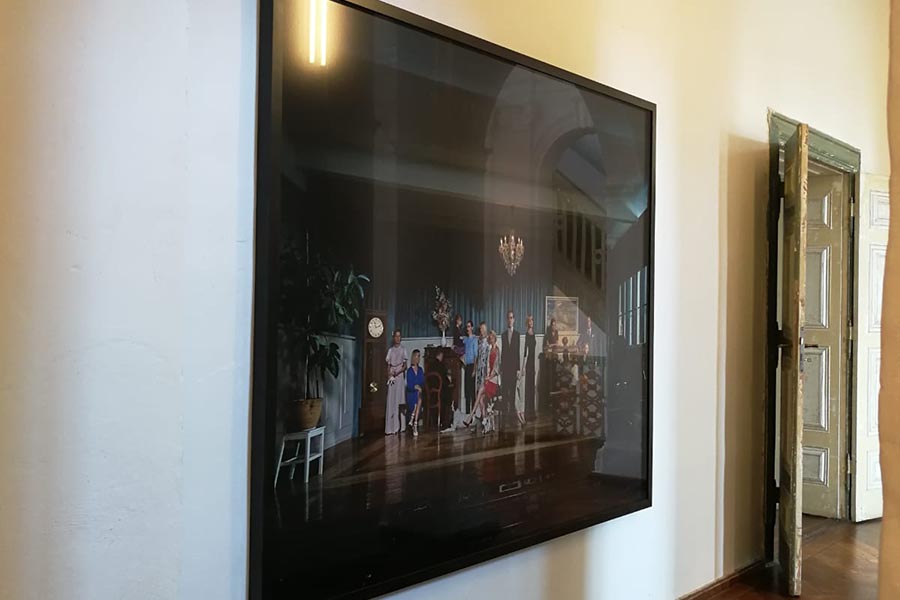 Guided tours of the analogue photographs
by Andreas Mühe
Guided tours | 19 October, 26 October, 02 November 2019 | At 11 a.m.
Andreas Mühe gained international fame through his examination of the German past and identity. His analog photographs reflect national myths – seemingly romantic landscapes like the German forest as a myth …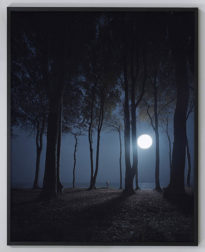 Kick-off of the Château Autumn
with Andreas Mühe in Kummerow
Exhibition/Opening | 12 October 2019 | 11 a.m.
Kick-off event of the nationwide château autumn with the photographer Andreas Mühe in Schloss Kummerow. In October, castles, manor houses and mansions in Mecklenburg invite you to a cultural and culinary program …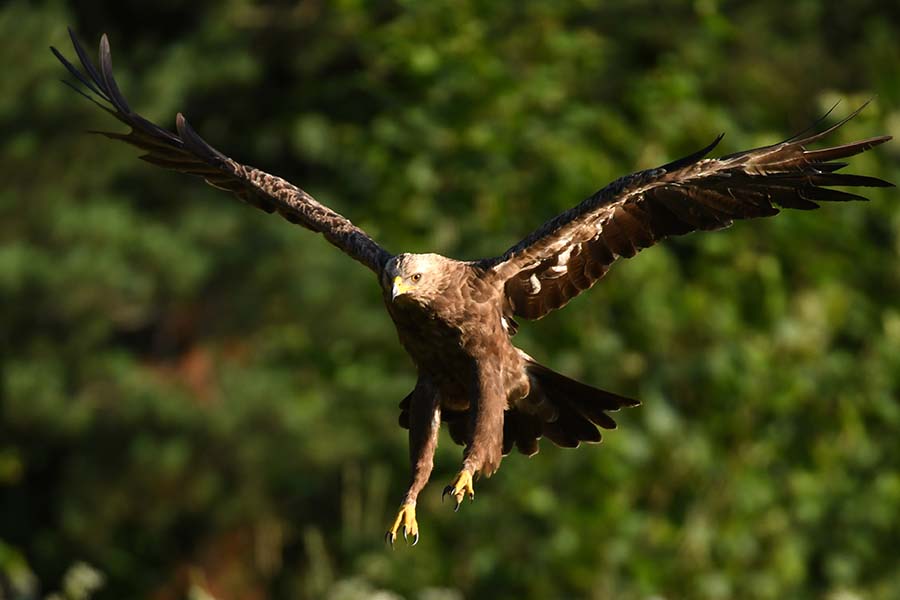 World premiere of the opera Clanga pomarina
A château concert in Kummerow
Opera | August 30, 2019 | 7 p.m.
The Schreiadler – also known as the Pomeranian Eagle – is the real hero of the OPERNALE Festival 2019. The small eagle, whose habitat in Germany is increasingly being curtailed by structural development, intensive agriculture and wind turbines, is …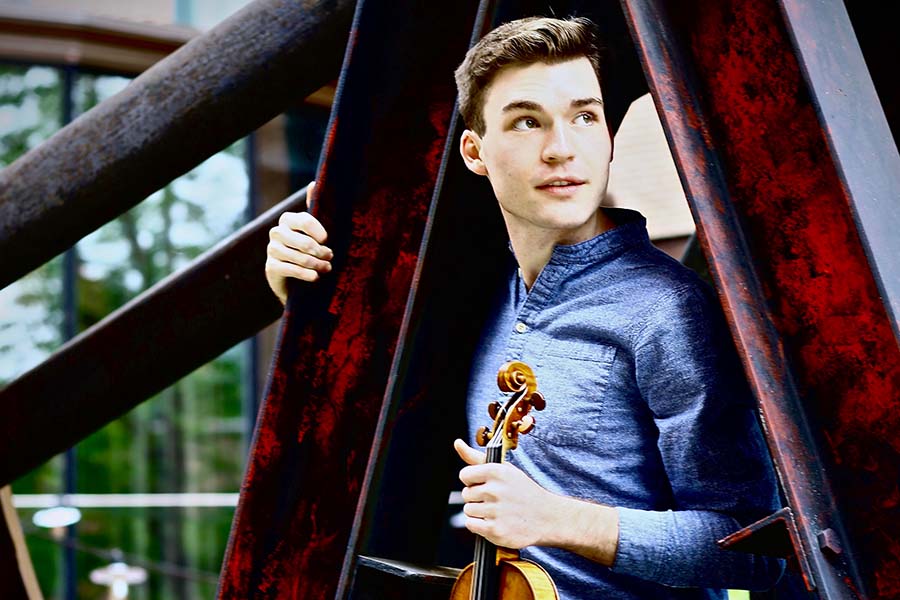 Mecklenburg-Vorpommern Festival
with Alexi Kenney concert
Concert | August 23, 2019 | 7:30 p.m.
A country party at Schloss Kummerow can be enjoyed as part of a concert by the young elite. Alexi Kenney on violin and other artists play classical pieces by Bach, Schubert, Stawinski and Bartik …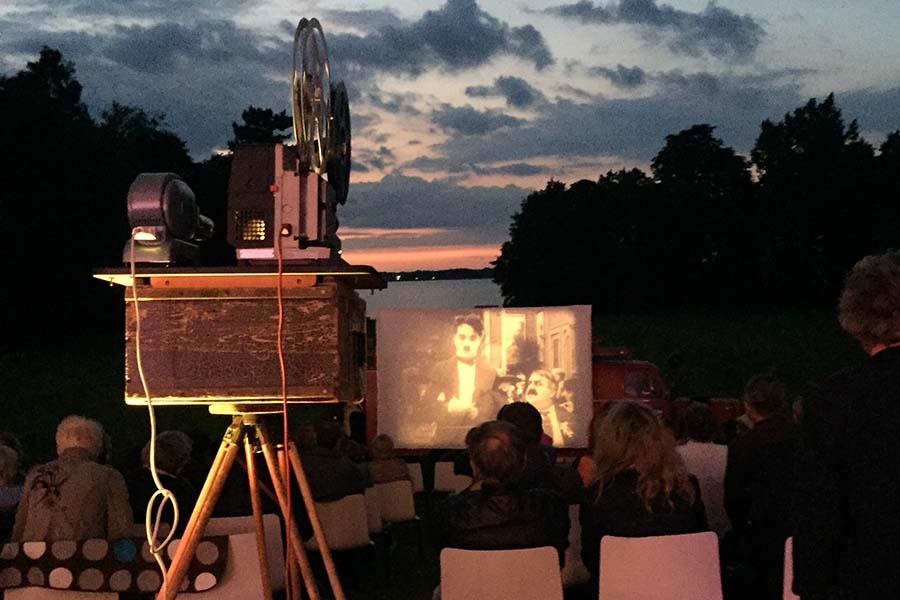 Traveling cinema 2019 with
Silent Movies and Live Music
Concert | 02 August 2019 | 9:30 p.m.
Enjoy a magical night with silent films from 1895 to 1930 as well as experimental films from the modern era. You can see silent films of various genres such as comedies, monumantal films, independent films, avant-garde and experimental films. The presentation …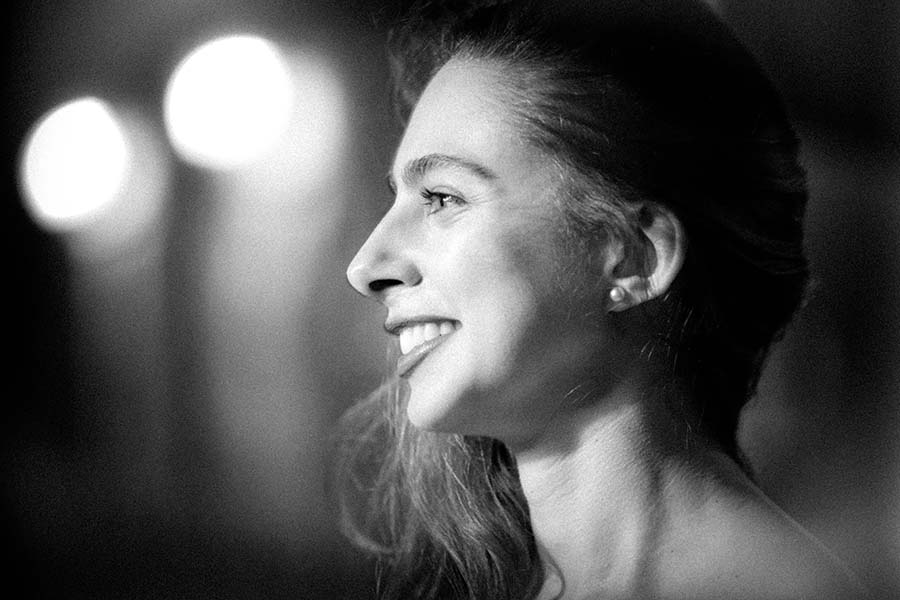 Amélia Saadia – voice and piano
A château concert in Kummerow
Concert | 19 July 2019 | As of 8 p.m.
The great artist Barbara is so close to us and yet unattainable: her universal word, so unique and touching. In her program dedicated to Barbara, Amélie Saadia sings and plays the songs of the young Barbara from the sixties. These songs are …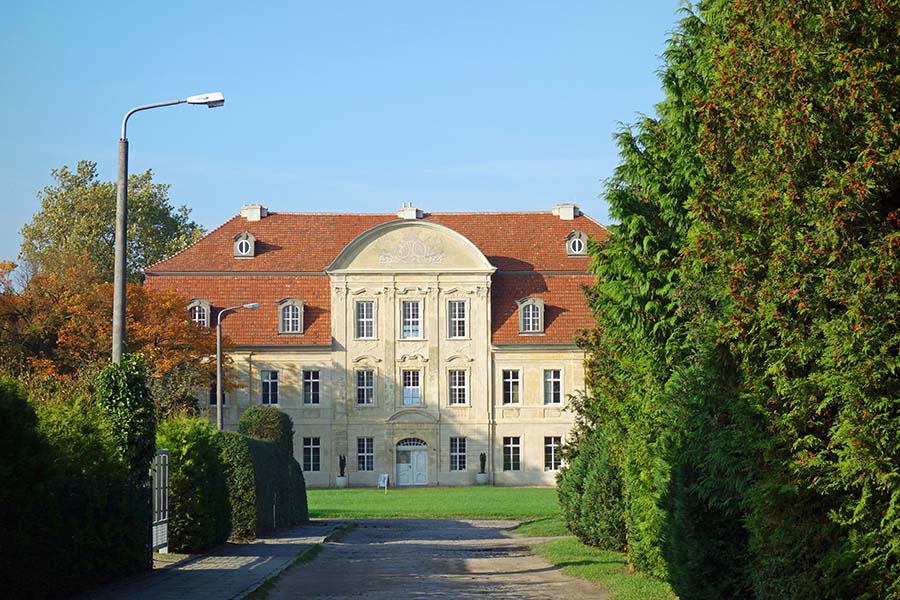 Art Open 2019 with a
Guided tour by Uwe Schloen
Exhibition / Guided Tour | 08. – 10 June 2019 | Daily. 11 a.m. – 5 p.m.
On the occasion of the Mecklenburger Kunst Open 2019, we are also opening our doors for your free admission to our exhibition! Don't miss the opportunity to see our special exhibition in Boris Duhm's Cabinet, our …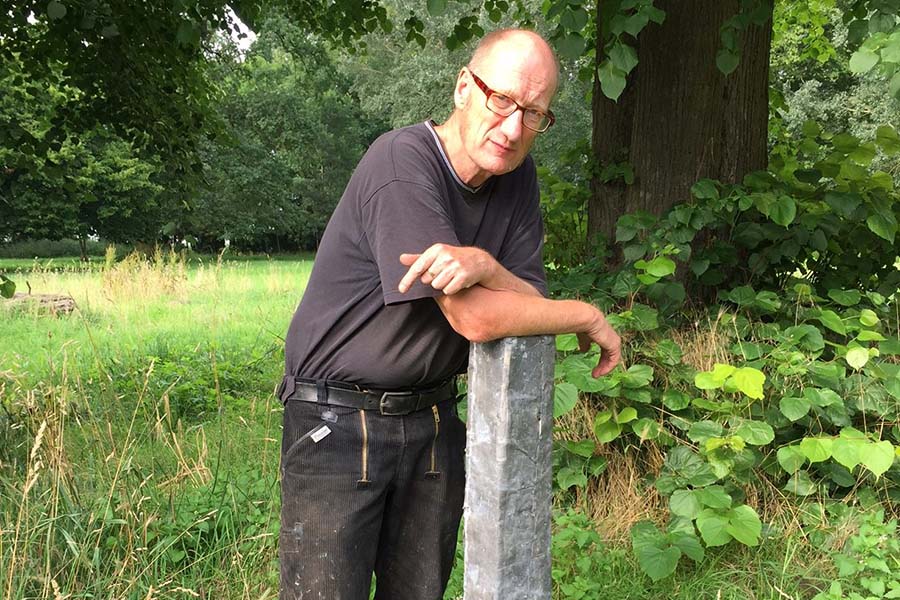 Hotel Raketa
Opening of the permanent exhibition
Exhibition | 18 May 2019 | 4 p.m.
During the KunstOffen 2019, the focus will be on the installation of sculptor Uwe Schloen in the western annexate of Schloss Kummerow. On display is an art installation with 300 to 400 human …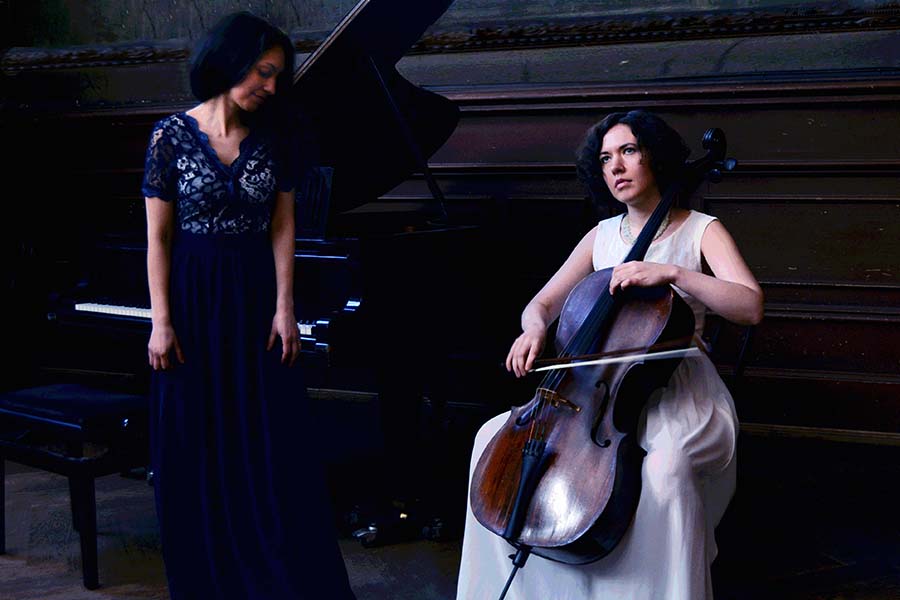 duoUnruh –
A château concert in Kummerow
Concert | 20 April 2019 | 7 p.m.
The "duoUnruh" with Katharina Polivaeva (piano) and Dina Bolhakova (violoncello) heralds the new concert season of Schloss Kummerow. Unknown works of chamber music and music of the 20th/21st In the 19th century, the musical …