Photography collection
Chateau Kummerow
Our baroque castle complex is a monument of national importance in Kummerow, Mecklenburg-Vorpommern. Since Pentecost 2016, Kummerow Castle has housed one of Germany's leading private photographic collections. The collection, which focuses on contemporary works, shows the works of internationally renowned photographers.
Photography, concerts and events
The heart of the holdings are photographs from the former GDR. Photographs of Ute and Werner Mahler, Sybille Bergemann and other well-known representatives of Eastern photography can be seen in the permanent exhibition. In addition, we host many exciting cultural events and various concerts in the wonderful atmosphere of our castle.
Winter break 2019/2020
We are currently in the winter break and are preparing the program for the 2020 season. From 04.04.2020 we are back for you and look forward to your visit!
Christmas tree cutting 2019: We were able to plant so many deciduous trees in the Kummerow forest
thanks to the Christmas tree sale!
Experience Chateau Kummerow: Exhibitions, events and guided tours
Photographic collection and special exhibitions
Installations, photography and video exhibitions
|| Exhibitions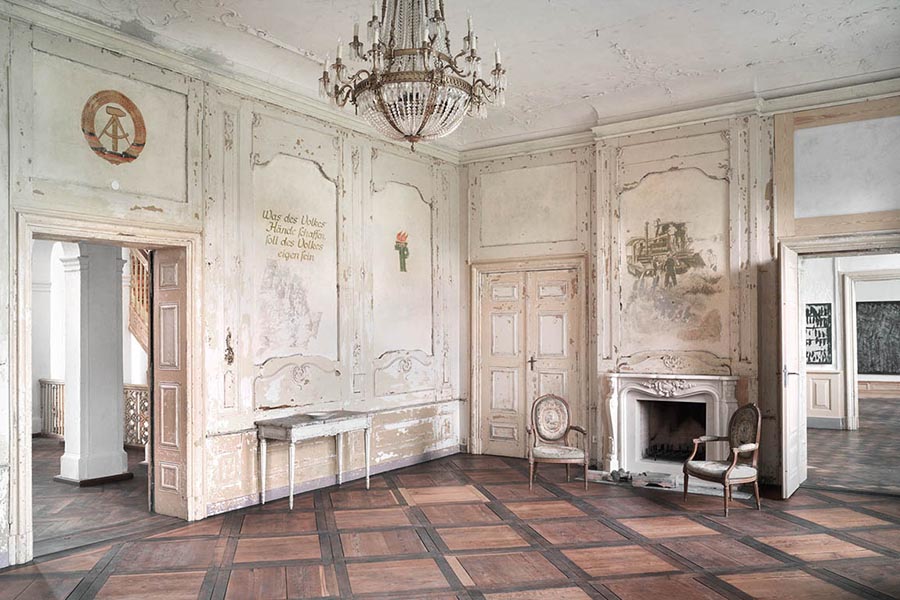 Historical guided tour of chateau Kummerow in Mecklenburg-Vorpommern
Historical guided tour of chateau and chateau garden
|| Guided tours
Opening hours for your visit of our photographic collection
April – May
Friday to Sunday
11 am – 5 pm
June – September
Wednesday to Sunday
11 am – 5 pm
October
Friday to Sunday
11 am – 5 pm
Holidays (except Christmas)
11 am – 5 pm
Ticket prices for the photography collection and special exhibitions
We are looking forward to your visit! Please see our overview of the ticket prices for our exhibitions. Individual prices apply to our events.
Ticket price adult
Entire exhibition: 7,50 €
Photographic collection: 5,00 €
Special exhibition: 2,50 €
Groups (from 20 adults): 6,00 € p.p.
Further prices
Teenager (14 – 18 years): 1,00 €
Children (Up to 14 years): Free admission
Annual ticket (with 1 person in company): 50,00 €
Guided tour (please register): 50,00 €